Time… We have so much of it, yet we just can't seem to keep it motionless. Those moments we wish would last forever always end.
Because some things can't be measured with time. It's just way too precious to cast away that list of memories. Not just memories… Experiences.
If you look at all the things that mattered the most to you those things that made you smile, the things that meant a lot to you, they all seem so short.
Those moments took up very little of your time. So you tend to cherish them the most. Well, that's just the way that I see it.
"Time oh give me time…"
That 80's pop-rock group Culture Club sang it best. Within those awesome lyrics are the rich conscientious man's forward-thinking thought process. An exciting spirit of positivity.
It has been said countless times that there are 3 things you cannot get back in life:
1. The moment after its missed.
2. The word after it is said.
3. The time after its wasted.
What's so precious about missed moments? Who wants to be filled with regret?
What's the point of being careful with our words? Who wants to be filled with regret?
What's the big deal about time wasted? Who wants to be filled with regret?
Forget about that for a minute...Let's see what's happening on the other side of wasted time. The positive constructive side of time wasted… Is there?
Testing, Testing, 1.2.3. Testing…
Ask yourself, "Are you enjoying what if you're reading?"
It will probably take you about four minutes or less to read this blog post. Will you be patient enough to read it through?
The things written here are simply thoughts. My thoughts…
Are my thoughts interesting enough to intrigue you?
I hope so, then your time was not wasted. Or rather I haven't wasted your time.
Was what you read gratifying? Did you leave this page with unanswered questions? Are you having more questions than you opened this page with?
Is any of this making sense?
The fact that this article has managed to keep you entertained for the past few moments that you are here, reading… shows that some things can't be measured with time.
If a person enjoys an activity, there is no amount of time that would be enough time for that person to actually enjoy that activity.
Everything must come to an end, however. Usually, we are quite disappointed when our time is up. How things end is entirely up to us.
But that's not a problem at all. It's not like anyone truly knows what happens when our time is up on a realistic level.
We can only speculate, or so we have been told, right?
Because no matter how many people say that they have actually died and come back having the same, if not similar, out-of-body experience then describing certain events sometimes vivid descriptions can regale and appeal to the interests of anyone with an imagination.
Sharing what we can't actually positively know of another to be in existence if there was actually such a plane of existence place. Hence the case for TIME. It's the One Constant Thing that No Thing can avoid, delay, stop, take away from or add too. Why heck… TIME is THE RULER OF EXISTENCE.
Time Is The Ruler of Our Existence.
What sort of life experiences of yours do you consider precious to store to memory? Are they never to be forgotten?
Or do you bring those memories up to share with friends, family, and acquaintances as stories or examples of lessons that you have learned along the way? Mainly to those going through a similar ordeal?
If not, probably even going through the same exact thing that you have already gone through? Maybe worse.
Nevertheless, what remains is either you liked it or you didn't. It doesn't really matter what it was… That thing you went through… Because It's over now… There is now something to remember. The point is that nothing is actually a waste of time if you have learned something from it.
Easier Said Than Done.
Having a negative mind about a particular situation will never give you a positive life experience in that situation. It will only darken the memory. Push it farther back to those memories that we choose to forget.
Forgetting negative experiences paves the way for repeating those very same mistakes. Perhaps Not being in the position to be able to help oneself or someone else going through it again or to help another.
In everyone's life, at some time, our inner fire goes out. It is then burst into flame by an encounter with another human being. We should all be thankful for those people who rekindle the inner spirit. ~Anonymous
Having someone to share your memories, experiences and good ole life-stories with is crucial to being remembered by the way.
You can connect with and have an amazing impact on peoples lives, simply by telling your tale. This is easier said than done…
Some people don't have time to tell their tales. Or just don't have anyone that they believe would be the slight bit interested in their stories, experiences or lessons. Nevertheless, they should take every measure to ensure that their stories be told.
Writing it down always helps. If you have internet access, create a blog about it. The objective is to get your lessons out there. Someone is bound to need them and will greatly benefit from the stories about the results of your choices.
You might be thinking, " Now Why would I wanna share about my boring crazy life?" The reasoning behind documenting and sharing your life experiences should be obvious. If it isn't then I'll say again that there may or may not be anyone to share your story with NOW… But Someone will eventually need to know what you know. What's your story? That is something that can't be measured with time.
Why not share it?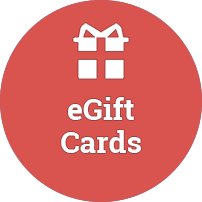 Is there an option?
When it comes to the time we spend recalling memories and what we do with them, options are few and far in-between.
Opportunities to regale others with those tales are less frequent because the time people could be  sharing with others is more than likely being spent viewing some type of device, such as your smartphone, laptop or computer screen. It's sometimes hard to get someones attention nowadays.